Diesel has traditionally been the go-to fuel for overland adventurers, but with modern vehicles is this still the case?
The crew here at LastXplorer have, as you've probably already seen in our walk-around videos, a mixed bag when it comes to our choices of overland vehicle. We have the tried and tested with Hillboy and his 4.2l Nissan Patrol, then there's Hawkey who (seemingly having taken leave of his senses) decided the perfect vehicle for him to go long distance touring in, is a petrol 4.0l V6 Toyota FJ Cruiser and finally there's me, with my (despite being the oldest vehicle in the fleet) highly modern and fairly complex 2.7l TDV6. This got me thinking a bit. Are we a fairly unusual bunch, in terms of our choice of power-plants, in the modern Overlanding world or are our choice of vehicles reasonably typical of what is being used to power our adventures?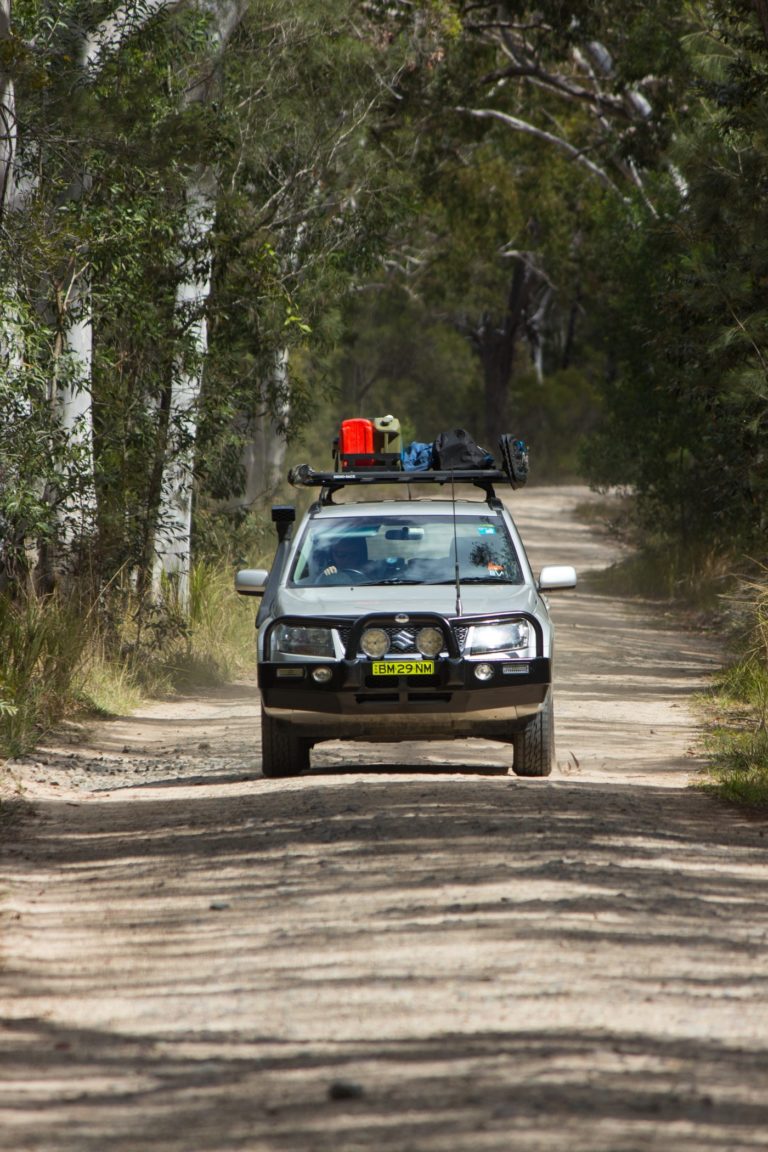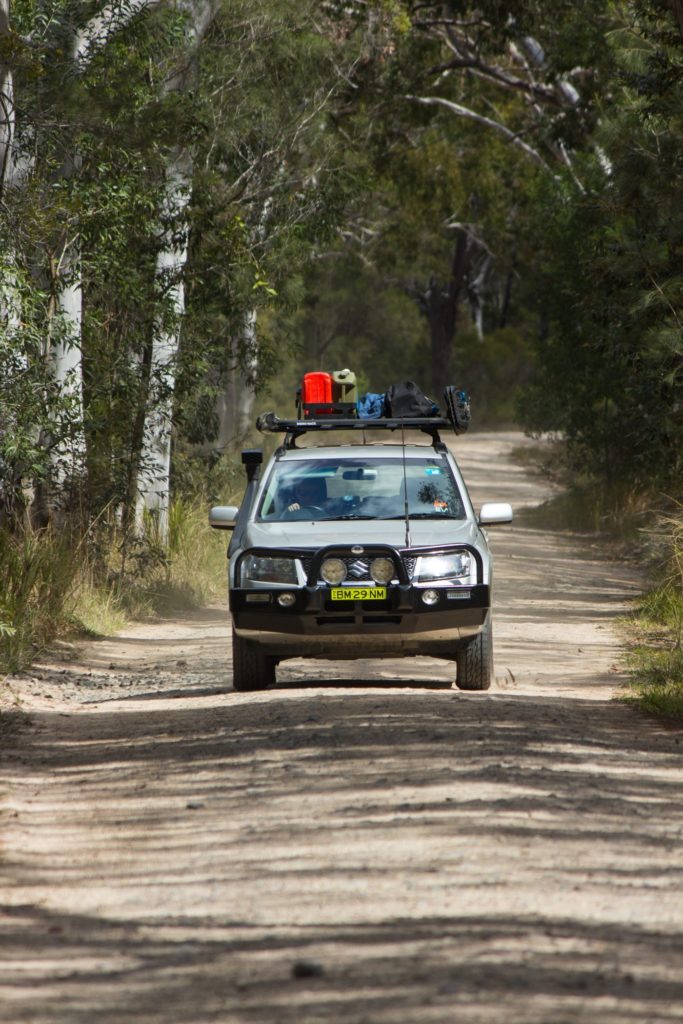 Location, Location, Location
Well, the answer to the above question is probably dependant on where you come from, for example, in North America where emission controls for passenger vehicles have virtually forced diesel engined vehicles off the road. This coupled with cheap fuel prices has meant that the petrol or gas engine is king. I know some North American friends yearn for a diesel vehicle to give them the sort of range we in Australia take for granted, but realistically with the added cost of modern diesel's and the slight increase in servicing costs coupled with cheap fuel, it's probably not a realistic proposition to run a diesel 4WD.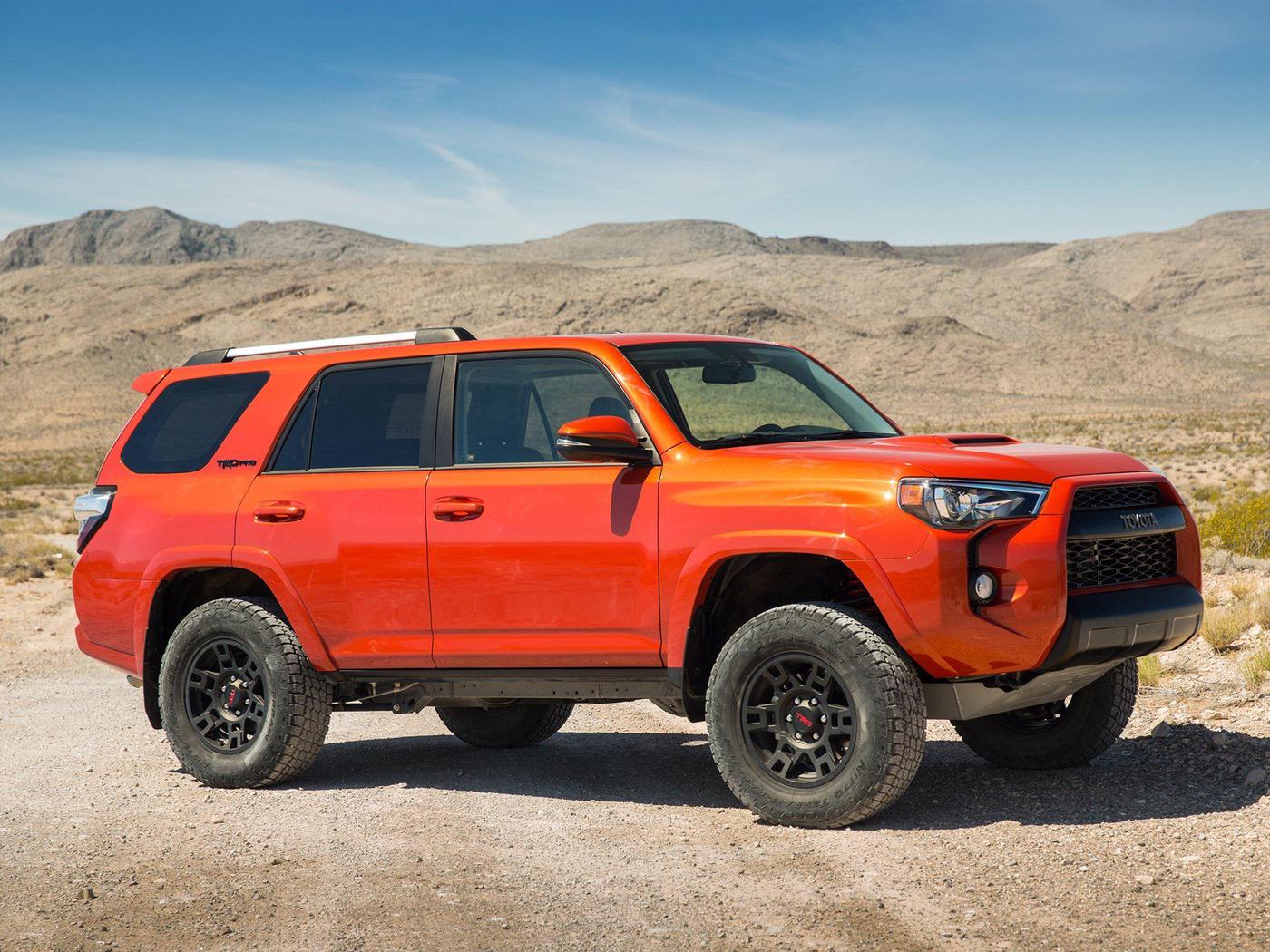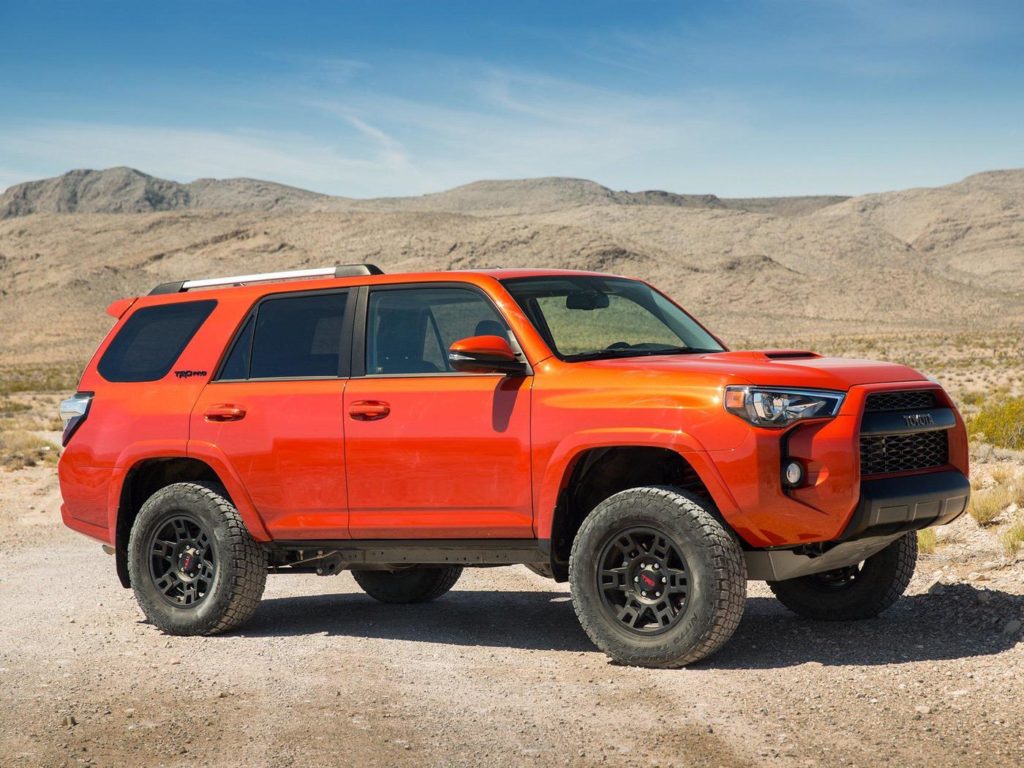 Moving further down the continent and things change a little. Petrol engined vehicles are still popular but with the increase in fuel prices compared to incomes etc. diesel engined vehicles are a much more common site.
Europe was once the main battleground for the trusty diesel engined 4WD, but tough emissions regulations and the recent emissions scandals have badly affected the lure of the diesel 4WD. Combine this with government pressure on the vehicle manufactures to find alternative fuel sources such as electricity and hybrid power plants and the days of traditional engined vehicles seem very numbered indeed.
Here in Australia, it's a vastly different market. We are only just starting to adopt a lot of the tougher emissions regulations that are commonplace in North America and Europe. This has meant that over the last 20 or so years diesel engined 4WDs have really taken a foothold in our culture and market.
But is this the perfect engine vehicle for your travels?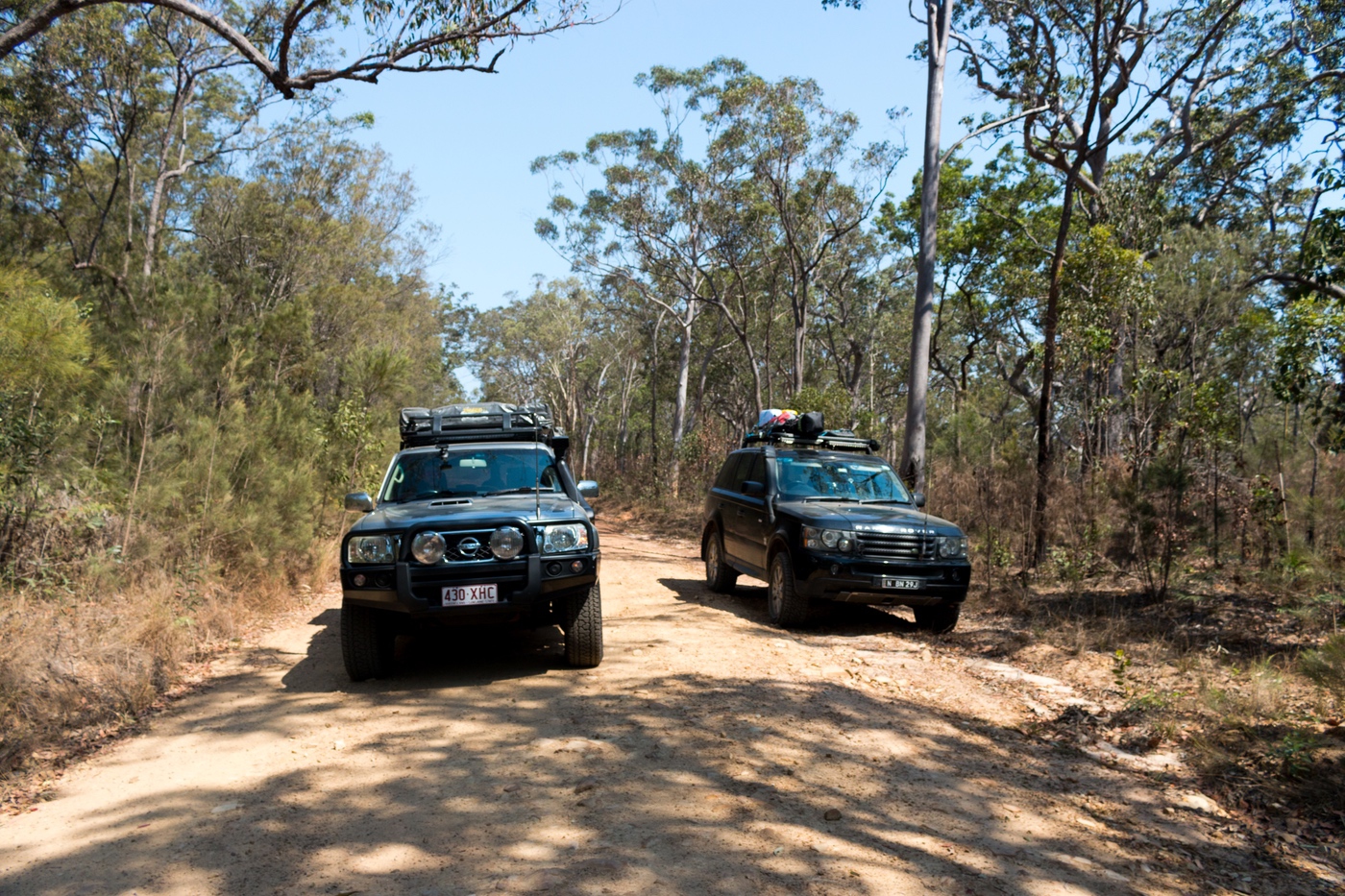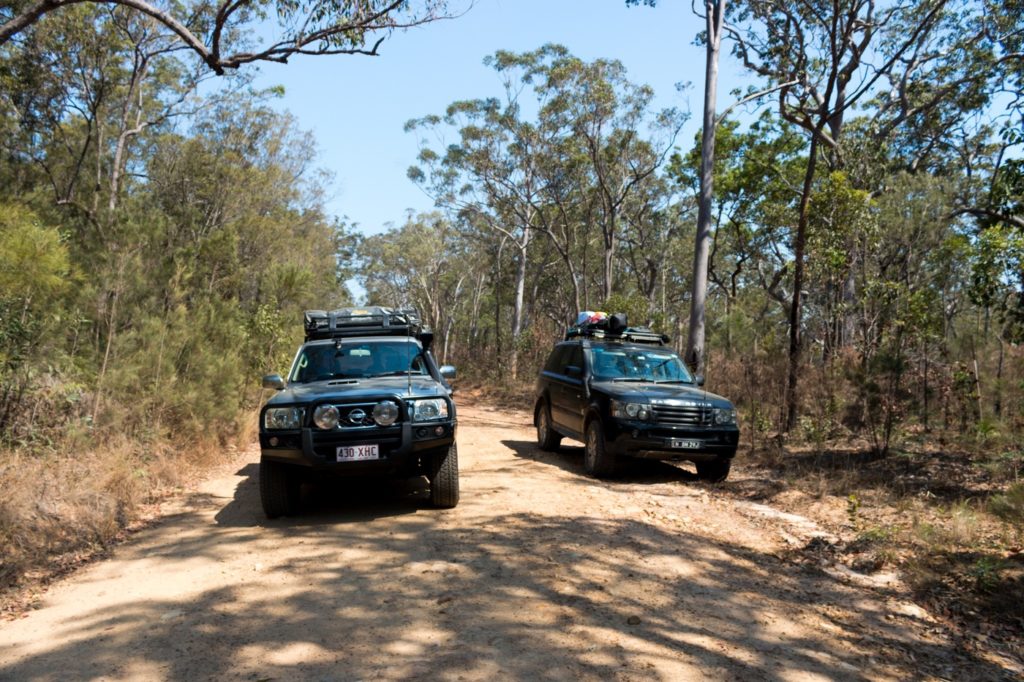 Many would argue that in this day in age with modern engines the choice may not be as simple as first thought. I've personally used both petrol and diesel engines for my vehicles, in fact, the two prior to my current rig were both petrol – one being a petrol V6 ute and the other being a smaller straight four wagon. The only real disadvantage I had over a diesel was the range of both vehicles with about 500km per tank tops. This could, of course, have been overcome with an additional tank.
Same vehicle different engine one four-cylinder diesel the other V6 petrol
I could also argue that compared to the modern diesel engine a modern petrol as found in most 4WDs is a damn site less complex with more familiar engine controls than a lot of diesel's, and certainly less to go wrong – no AdBlue, no particulate filters, and less of a catastrophic effect of moisture in fuel or worst still the intake.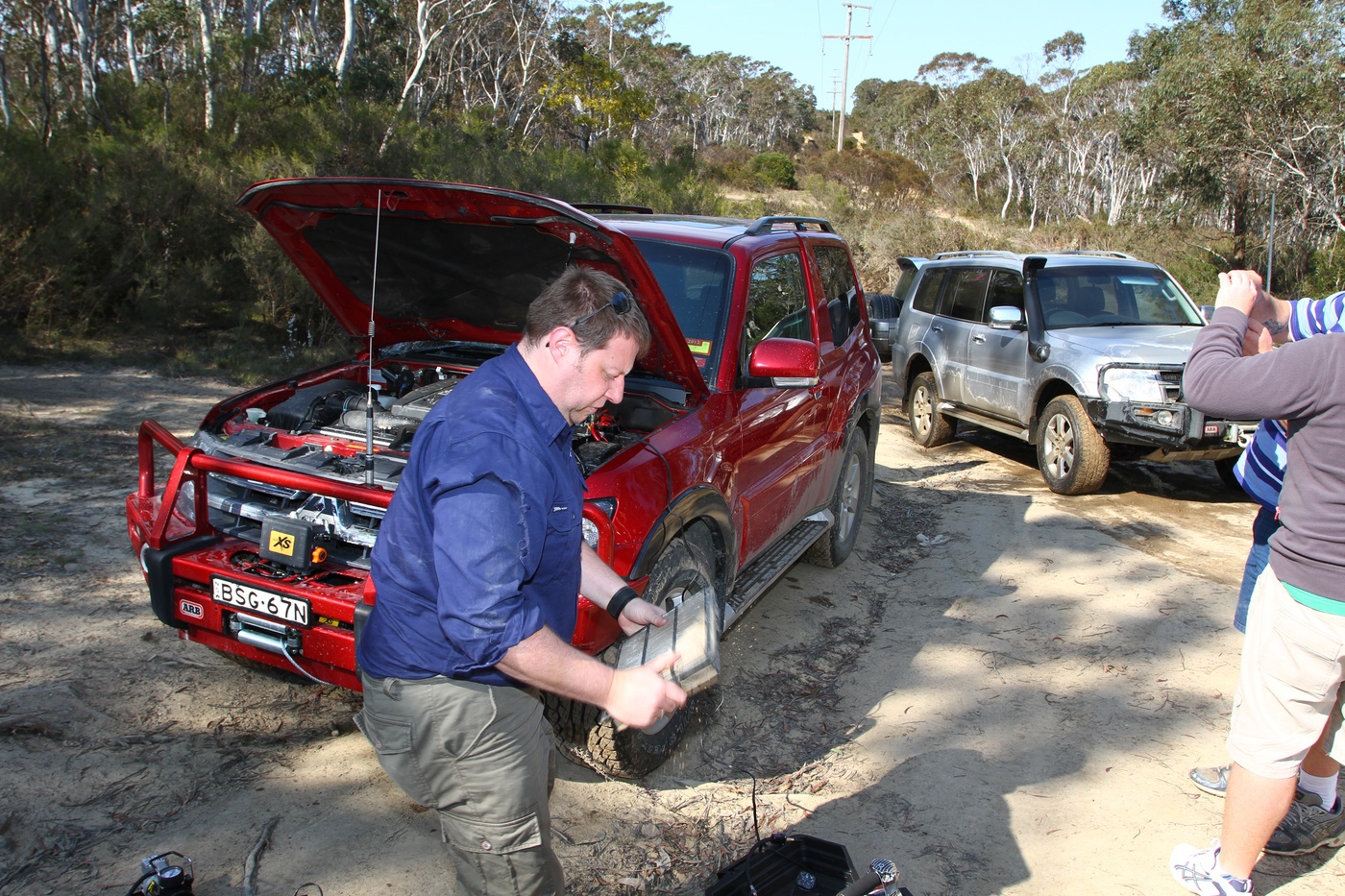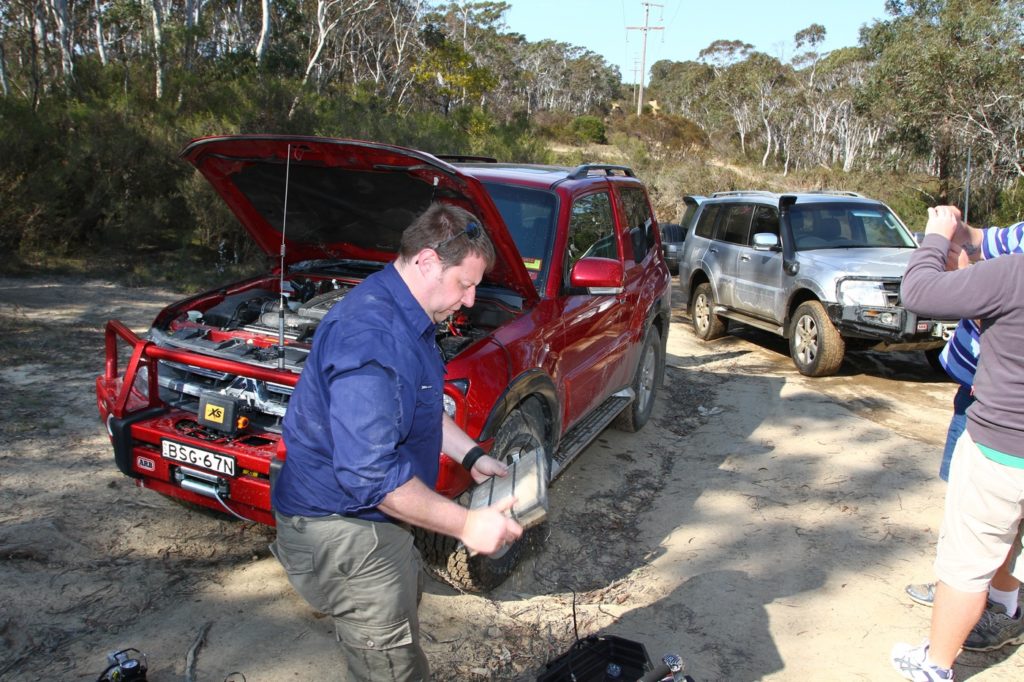 Having said that there is very little to challenge diesel for cruising range or for towing – I can get nearly 1000km from a tank (80l tank) in the Rangie even when fully loaded, my old Pajero SWB with its long-range tank would easily see well over 1200km and that was even with it carrying a decent load. This advantage doesn't just help when out and about, it can make choosing where to stop for fuel a lot flexible, which cannot only save you money in remote/country areas but can also mean you can potentially get better quality fuel.
So, as you can see the choice is not altogether as obvious as it might seem. So, I had a chat with a few including the team here at LastXplorer and my good mate Dave Challinor from Fortified Finance and Leasing (he tours around the country in a nicely set up Y62 V8 Petrol Nissan Patrol) to get the low down as to what works best for each individual.
Dave Challinor from Fortified Finance and Leasing – Nissan Patrol Y62 V8 Petrol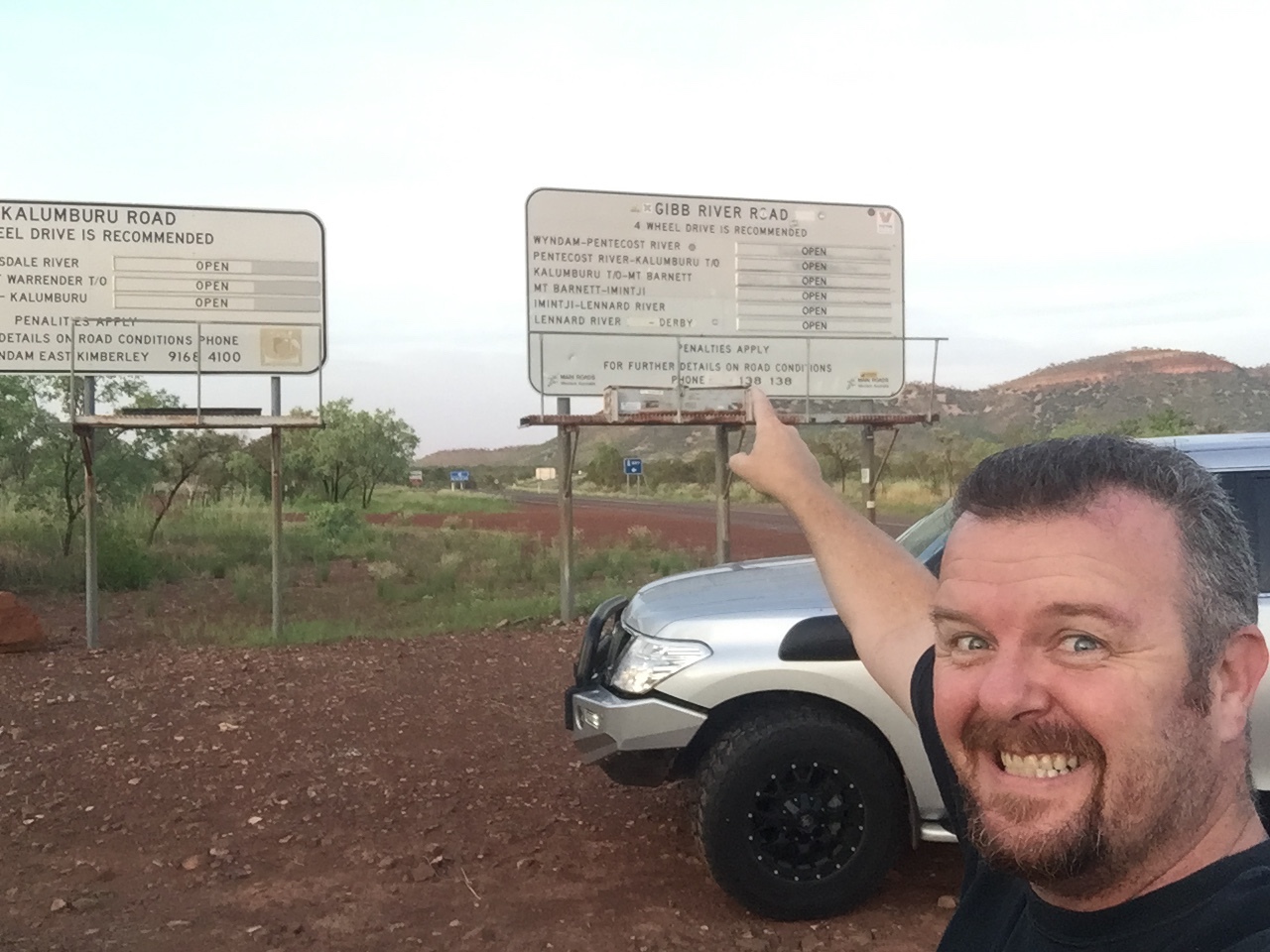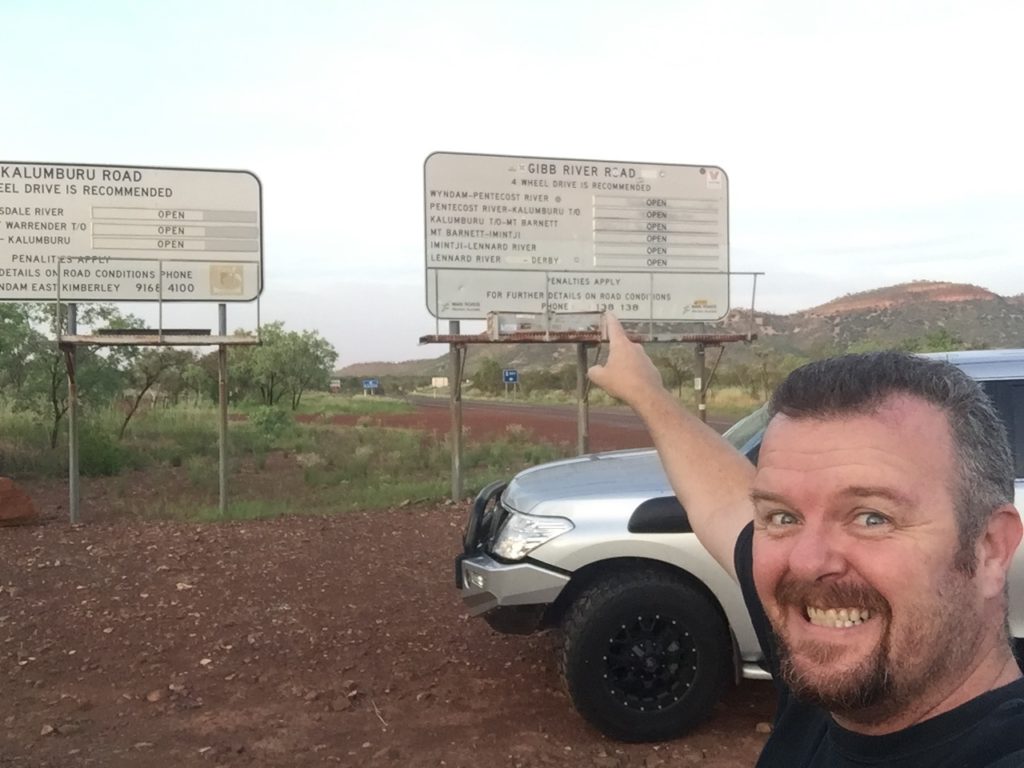 Well, here's an age-old topic that rivals the Ford vs Holden debate. We all know that Holden wins that argument. 😉
I've been an analyst longer than I care to remember, being an analyst pretty much forces me to look at the facts and figures of any topic. The topic of Petrol vs Diesel in a 4WD is pretty simple in my eyes.
Back in the "Olden days", motors were a simpler design. There weren't any (or next to no) pollution controls or enviro standards the manufacturers had to abide by. The facts were basically a diesel motor would run for higher mileage than a petrol. They weren't turbo'd and the heat generated was less than a petrol. Provided the servicing was maintained, you could get a million kilometres out of a diesel motor.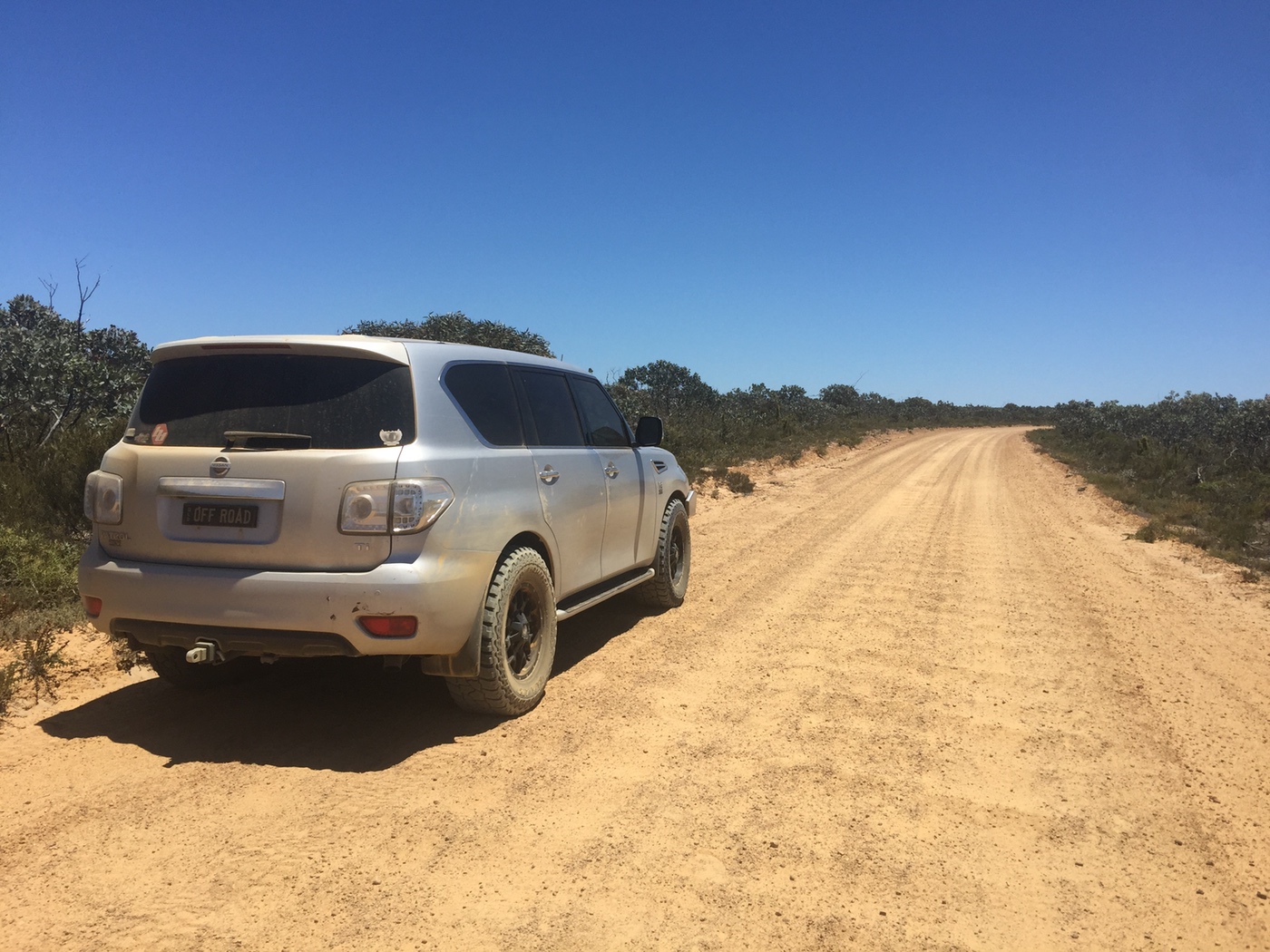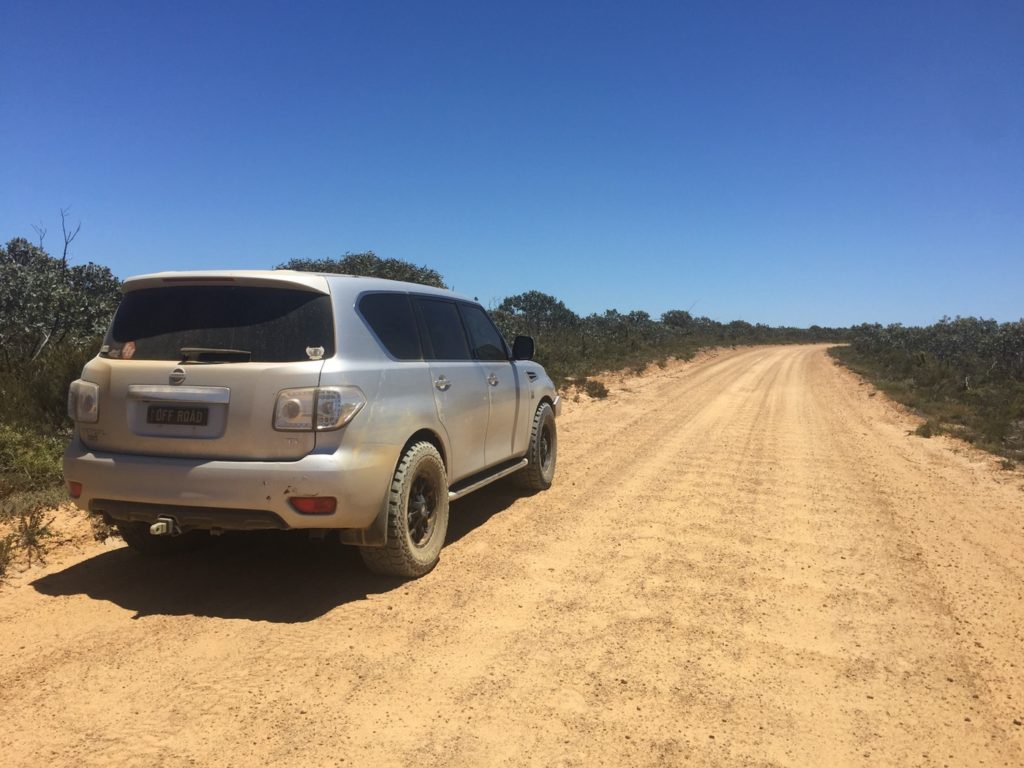 Fast forward to today, we've got the "new age diesel", which is kinda like the new "gluten-free". New diesel motors are significantly less in capacity than the ones of yesteryear and the manufacturers are squeezing as much power as possible with turbos, CRD (Common Rail Diesel) pressures and then have to counteract the pollution side with EGRs, DPFs, AdBlue etc. And these are a costly expense when they fail, and they do! An already expensive motor just got more expensive… and they've lost their advantage… actually, they lost it about 10 – 15 years ago.
The new modern petrol motor is flying under the radar, for the bulk of Aussies that is. Technology has also improved the modern petrol motor. For myself, I've had a diesel for the last 10+ years. Why, because I was told it's what Aussies do, everyone has a diesel, there is no petrol in the outback blah, blah, blah. But being an analyst, I decided to compare the running and maintenance costs and purchase price of a diesel with the petrol counterpart. The wash-up was petrol 4wd won by a long way…. on paper at least. Everyone knows a petrol motor is traditionally more powerful. I chose a 5.6l Nissan Patrol V8. Despite the technology behind it, there is no CRD, there's no DPF's and there are no turbos. In short, it's a far simpler motor by design. Far less of the expensive items.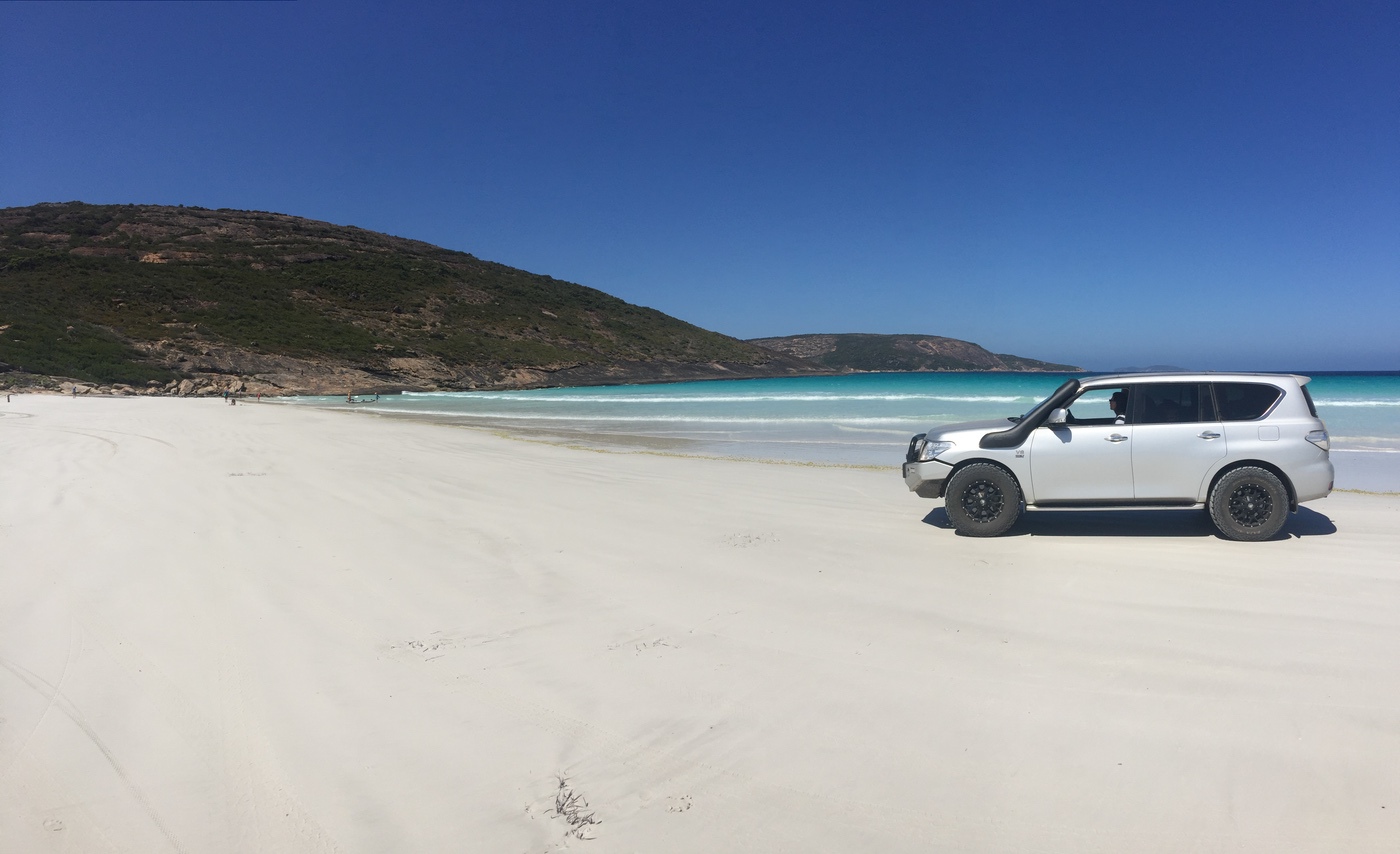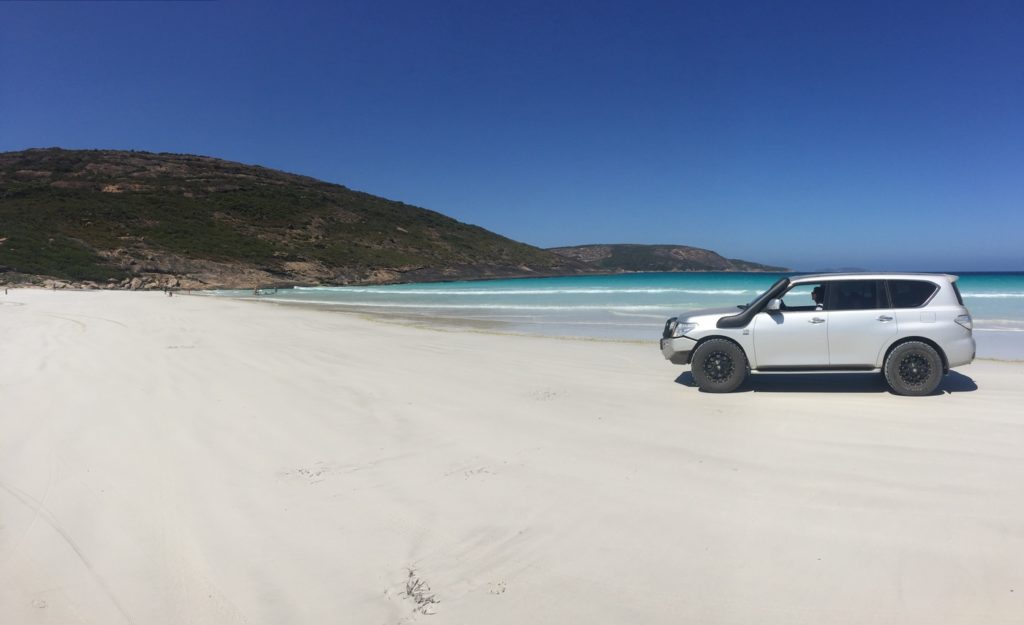 Then I decided to go on a few trips, most recently a hot lap of Australia. The petrol motor performed just like you would expect out of any modern vehicle. Cruising through the territory at 130, low 40's outsides, 20 degrees inside. It's a well-known fact that bigger motors work less due to their capacity than smaller motors.
As far as no petrol being available in the outback, this has gotta be the world's largest fib. What a croc.
On my most recent trip, I've discovered a distinct advantage of petrol in the outback over diesel. Traveling through several outback towns on the way to the big red bash, the fixated diesel lovers were lined up (sometimes out of town) for the diesel pump. With no one waiting at the petrol pump, straight to it I went, filled up and was on my way again…yes, you can even get petrol at Cameron Corner and on the Gibb River Road.
Andy from LastXplorer – Range Rover Sport TDV6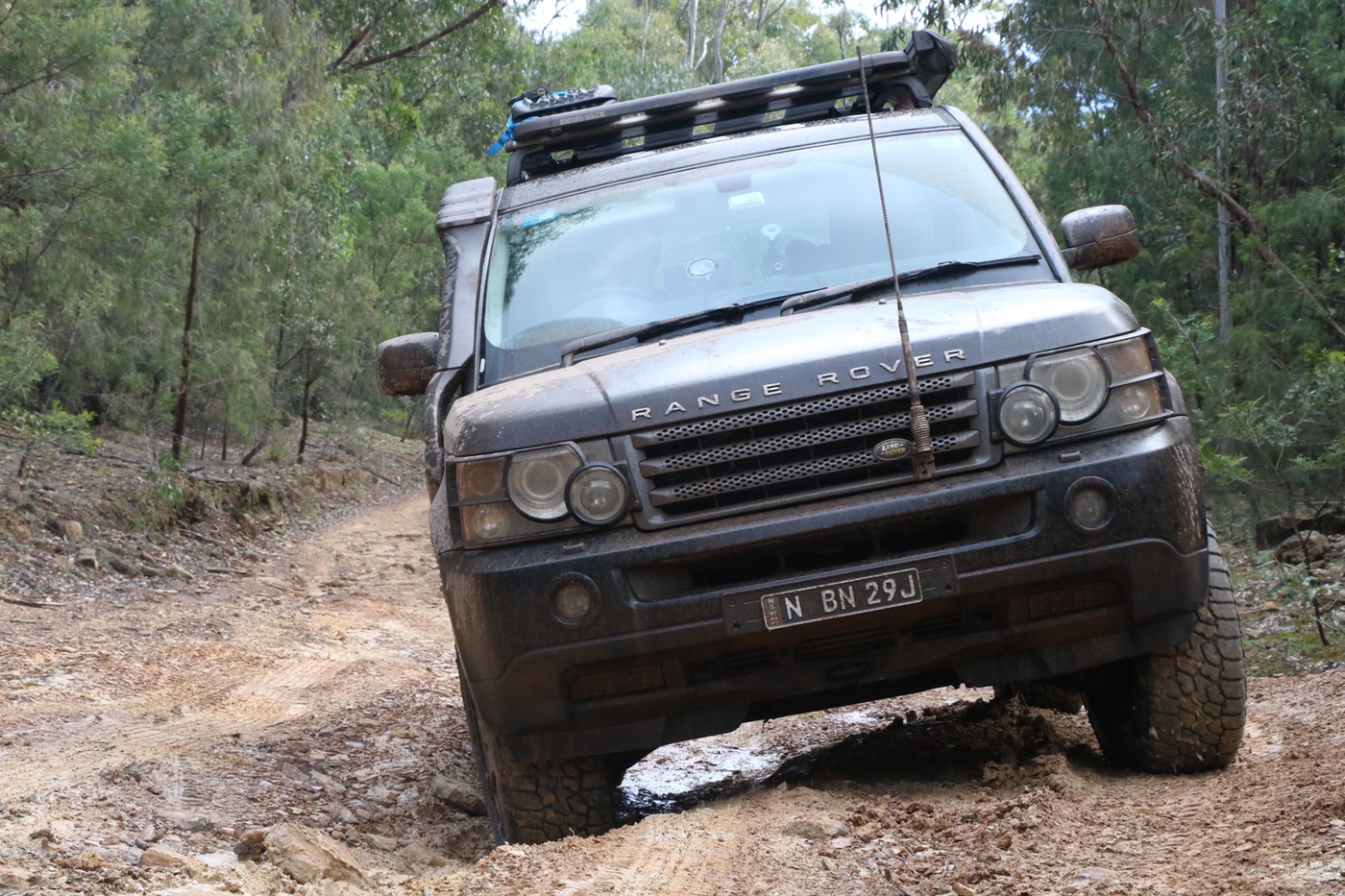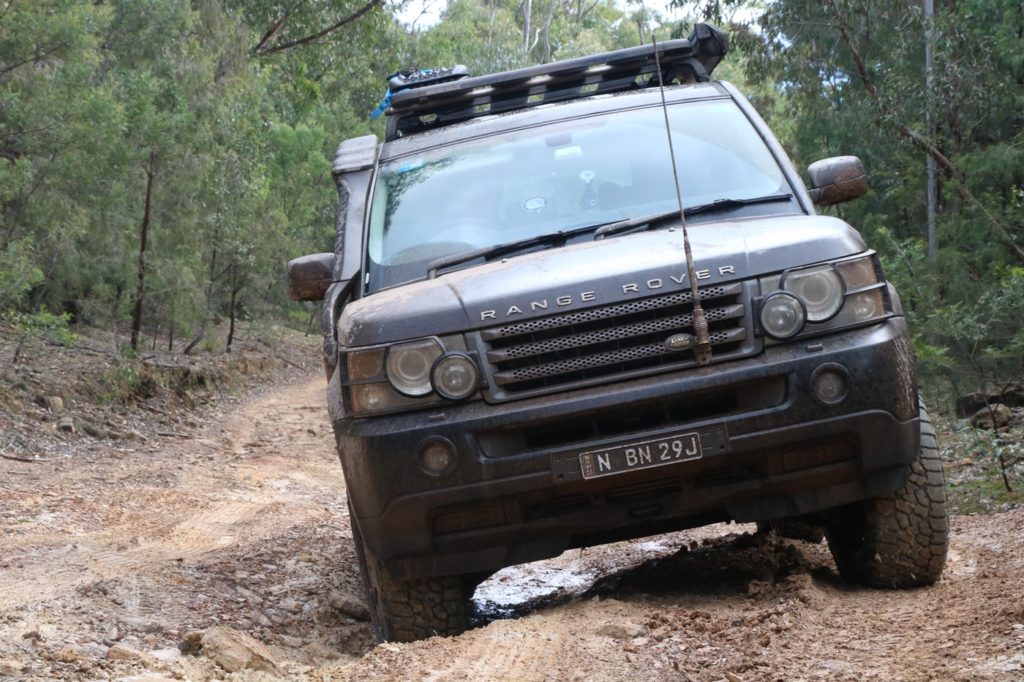 I'll be honest here, I've always been a big petrol head, I've never been a big fan of old types of diesel with their clattering engines and loads of black smoke. Then I bought my second Land Rover, it was an old 110 (pre-Defender badge) and was ex-Irish military. Strangely enough, it came with a naturally aspirated 2.5l diesel donk and when I say donk I mean donk, this thing could just about pull the skin off a bowl of custard, but it was solid and reasonably reliable. But I craved for more power and after some research, I decided to fit the TD from the Range Rover of the late eighties. This more than doubled the output once the turbo was up and running. I was beginning to get hooked on the sheer grunt of the thing.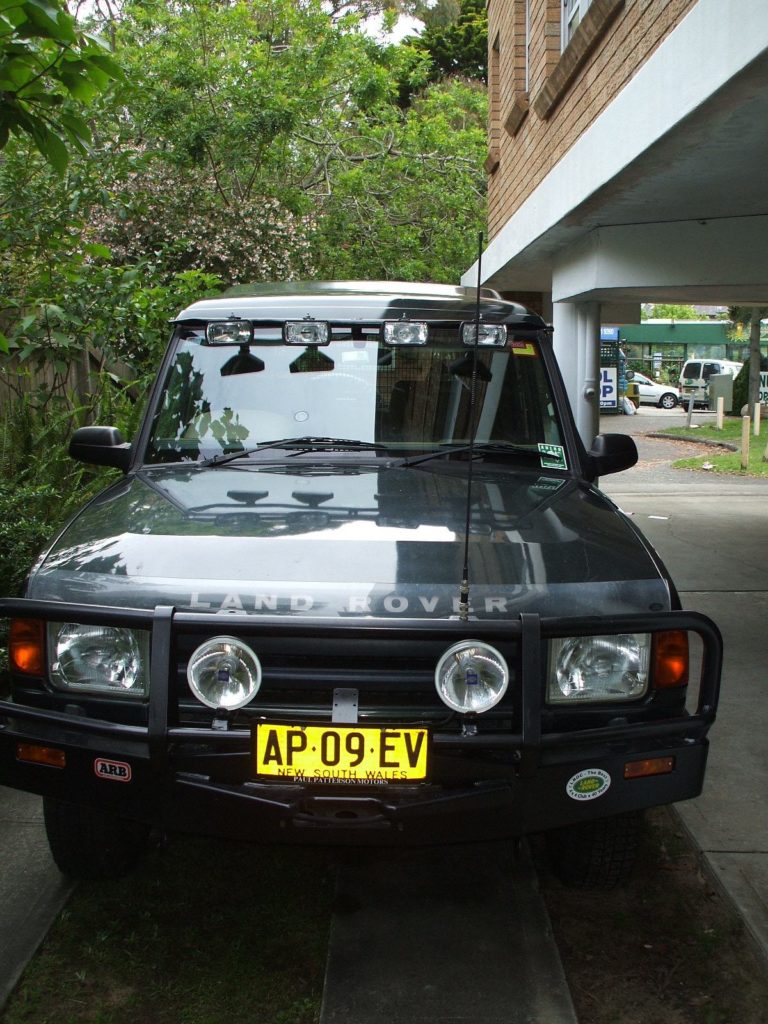 Fast forward a few years and I was looking at a Disco 3 (LR3) TDV6, before settling on my Rangie. Now the TDV6 engines in both vehicles are relatively modern and even by today's standards are still ahead of some of the engines out there (this is from a vehicle which is now nearly 13 years old). Mine is also a pre-particulate filter so one less thing to get clogged up when doing a lot of short journeys.
But it's the smoothness and outright cruising ability this thing has is just great when compared with engines of even just a few years before (and some of the current crop of motors out there). Although it only has 140kW the 440Nm more than helps when you need to put your foot to the floor. Combine this with good fuel economy (under 9l/100km when unloaded or around 10l/100km when loaded up) I really can't argue.
As for servicing, well this is another area where the engine scores strongly. Service intervals are 12,000km for an oil and filter change and 24,000 for a full service.
Hawkey from LastXplorer – FJ Cruiser V6 Petrol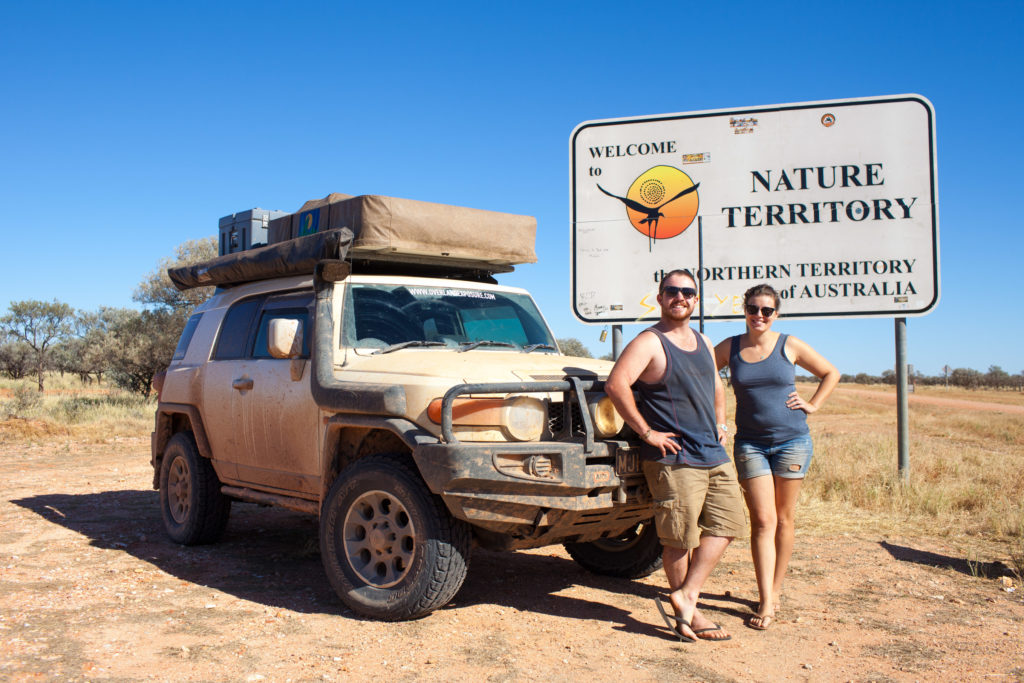 When I purchased the Toyota V6 I needed a vehicle to comfortably handle 700-1000km of city stop-start driving and tight parking spots each week, as it would be my mobile office.
I still wanted weekend adventure capabilities, with mountain bikes, kayaks, swags, fishing rods and DIY projects all factoring into my storage needs, and for where I would take it, it certainly had to be capable.
The city driving pretty much ruled out full-size wagons. I have owned a 3.0L Nissan Patrol and a 4.2L Diesel Toyota Troop Carrier and although well built, they just proved too big and unresponsive around town. I still entertained the idea of a few of the popular diesel dual cab utes on the market, but their interiors felt cheap and their drivetrains strong but lifeless. Sort of like an exotic dancer after a full-frontal lobotomy.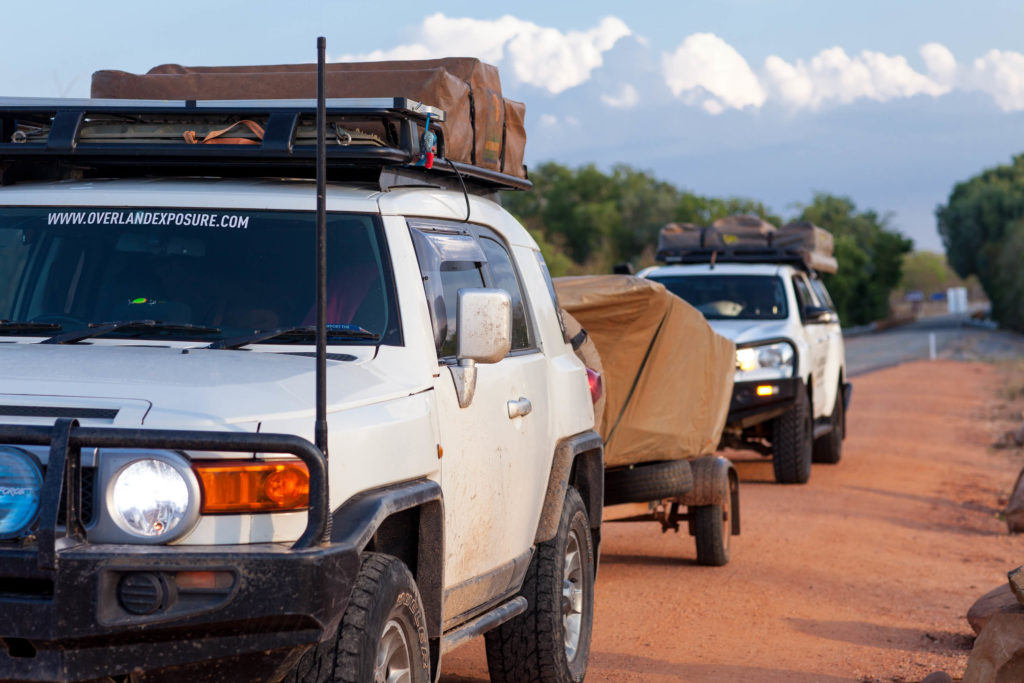 One afternoon I noticed a brightly coloured FJ Cruiser. I had actually done some extensive off-road testing of these vehicles for publication when they came to Australia and knew I loved their handling, power and drivability. I remembered loving the unique interior and smile factor, so I took one for another test drive.
Seats like an armchair, easy to park, and yet off-road it is like a mountain goat with ADD. It has enough room for 2-4 people and gear and an interior so rugged you could almost hose it out. Being as the company I worked for had negotiated a fully paid fuel account into my salary, I had not a single care for fuel cost. I got hunting and bought a well optioned FJ second hand. I still love it nearly three years later.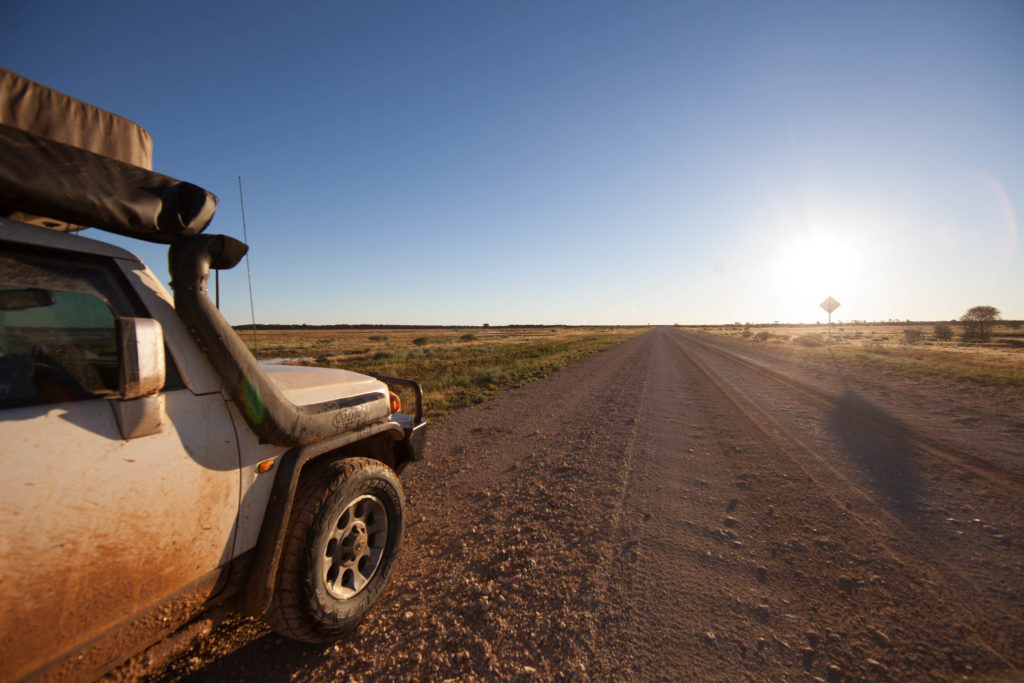 That being said, my needs have evolved, and If I'd known then what I know now after taking it touring across remote areas of Australia full time for the last 30,000km, I would have bought a diesel for fuel economy. When we load the FJ up, it really hits the fuel bill hard. Add a tent on top, a tinny trailing behind, the weight of long-range fuel capacity, we are then sitting between 20-24L/100 before we pack food and clothes. With the price of even the dirty 91RON Unleaded in remote areas of Australia already at a serious premium (if available at all), this isn't ideal.
Now discontinued, it's just a bloody shame that FJ's only came in a V6 petrol and were auto only. If they had made a Manual V8 turbo-diesel version, you would be seeing a LOT more out there.
Hillboy from LastXplorer – Nissan Patrol TD42 Diesel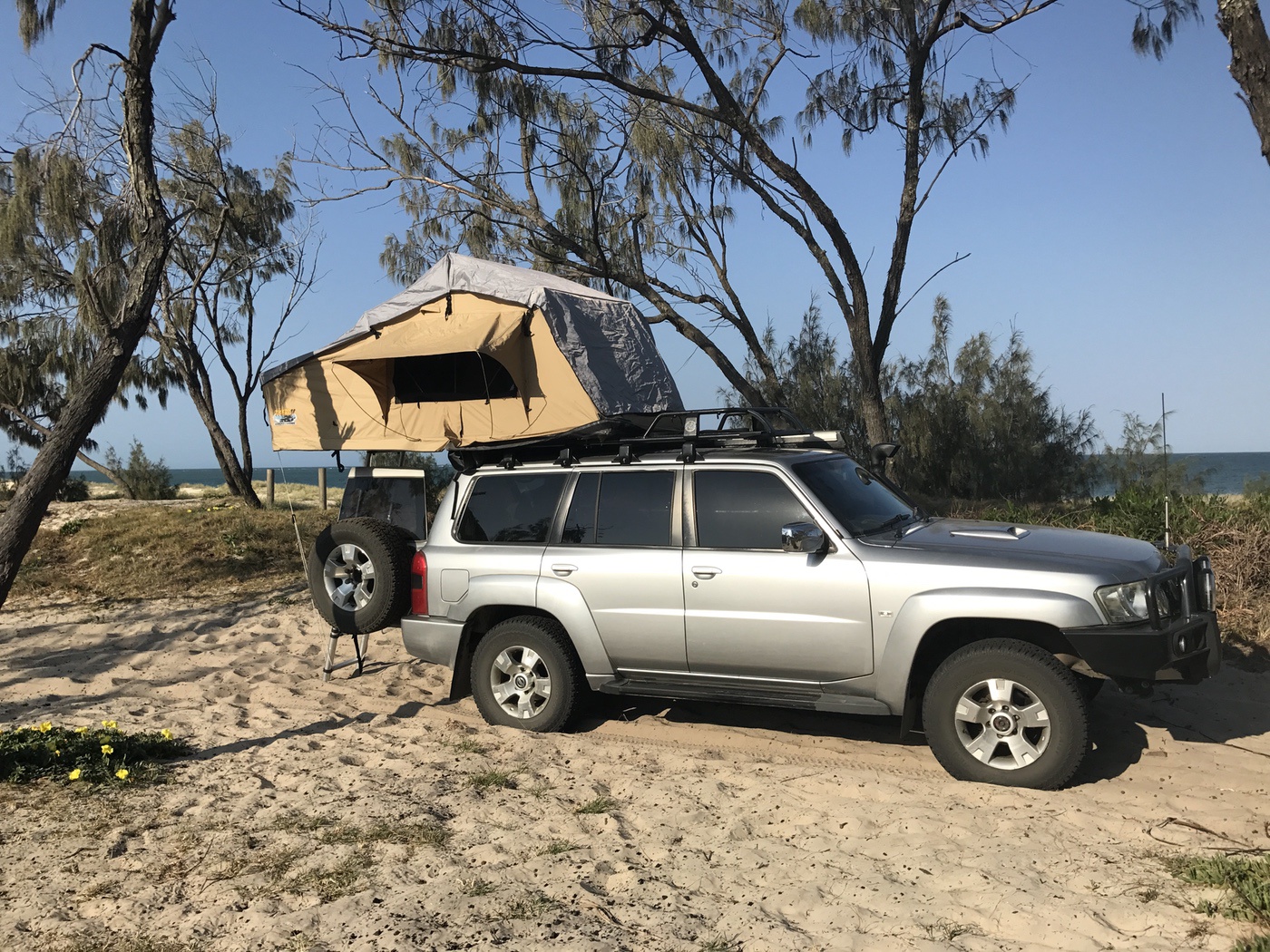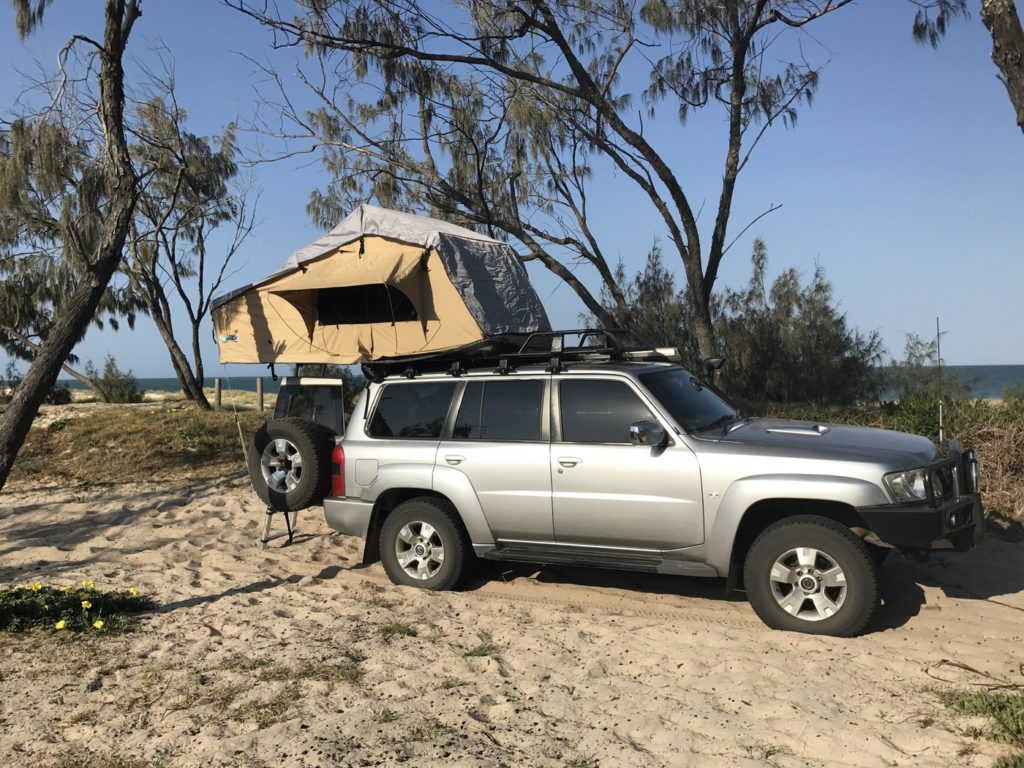 So why did I end up with the old school 4.2TD?
When I first wanted to get into 4WDing it was around the year 2000. I also needed something bigger to tow the boat. The Commodore did okay but stopping in a hurry was always an interesting experience.
And then there was the dream of doing a lap around Australia with the now long-gone girlfriend. It was to be an epic adventure, to the hard to get to parts people rarely saw. Where reliability was almost as important as a good supply of water.
So, to the reliability vs technology debate. In the red corner, the 4.2TD of the Nissan Patrol. In the blue corner was the technologically better 4.2TD of the Toyota LandCruiser. The Nissan with the old school, solid track record 4.2 and the Toyota with a new(er) tech 4.2. The Toyota had a solid reputation, but the Nissan was bulletproof. I'll also add there was at least a $20K price difference new.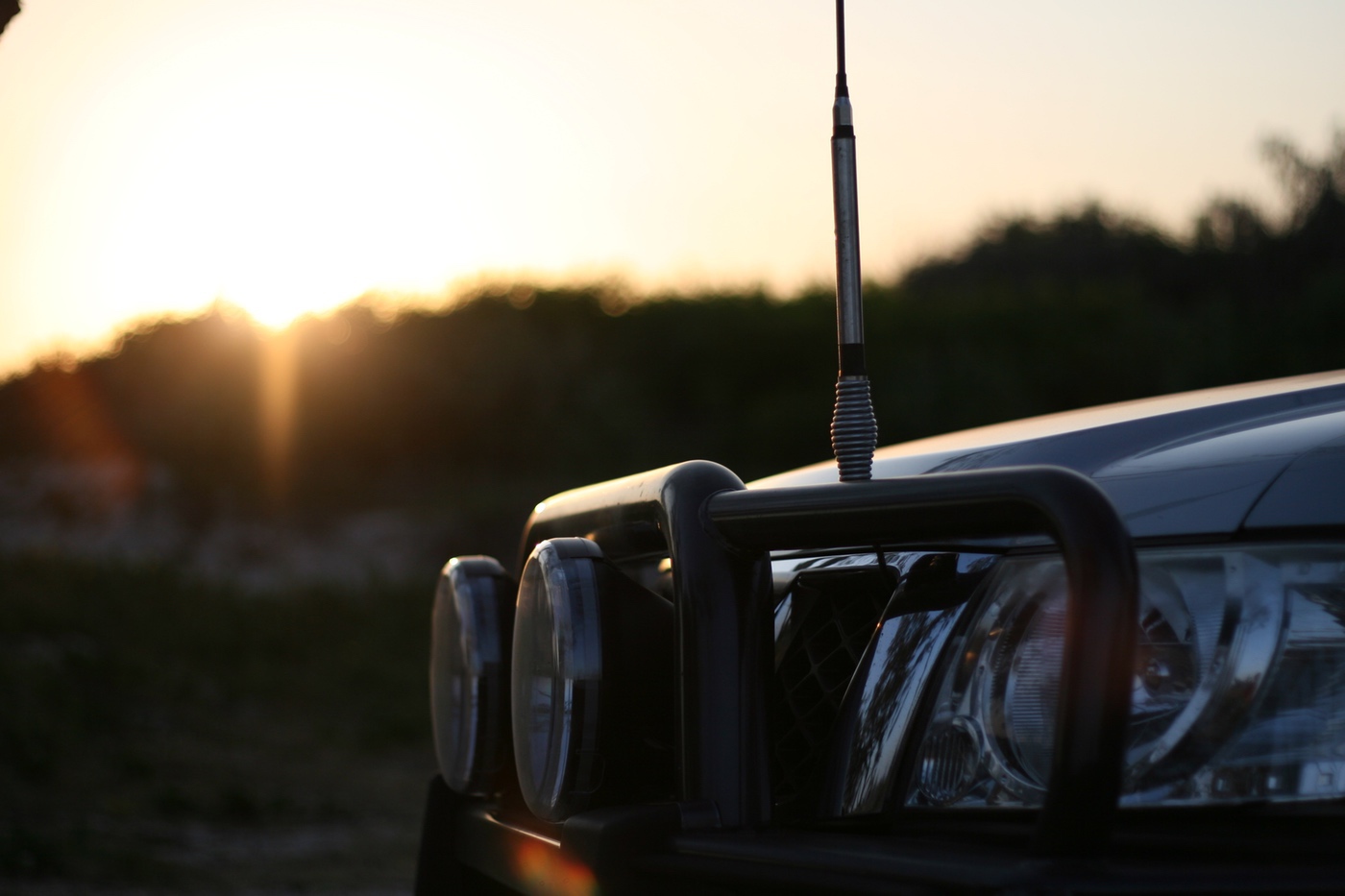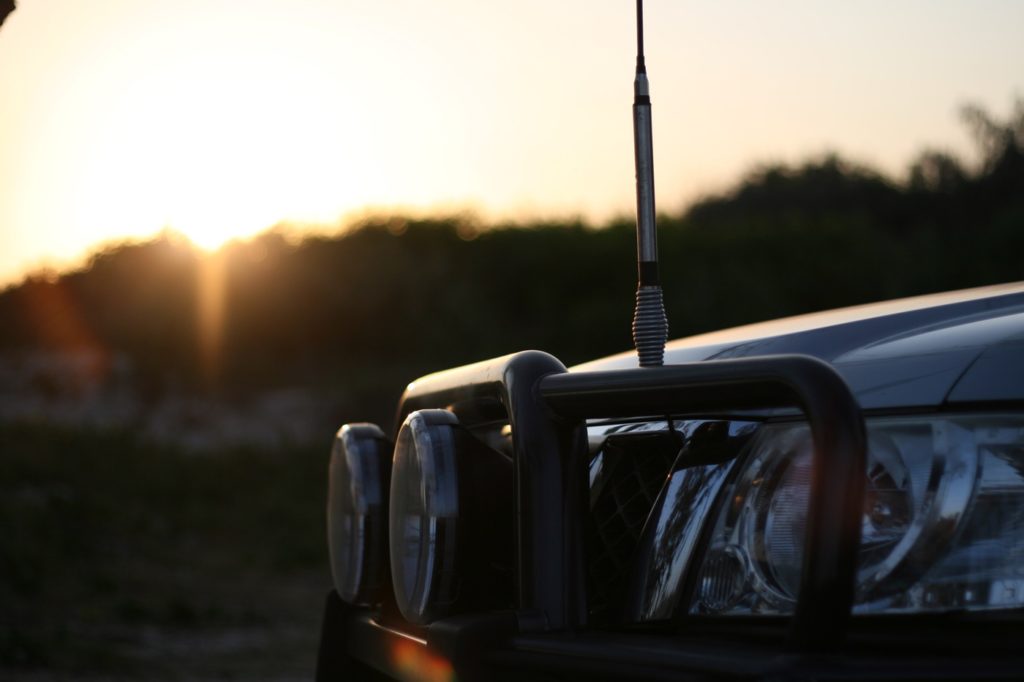 I'd narrowed it down to the Nissan. It didn't matter which way I looked at it. I couldn't justify the extra for the Toyota (and my budget was more than stretched as is was).  And of course, it had to be a diesel. Because back then, taking a petrol to remote Australia, you may as well sign your own death warrant.
This left the new to the scene 3.0TD, with high power and higher torque on paper.  And the 4.2TD… which felt, looked and sounded like a truck engine. I test drove them both. Whilst the 3.0TD felt a little spritelier (once it got going – there was a bit of lag until the turbo spooled up). The 4.2TD felt like it would tear the arse out of a mountain from the time you put your foot on the pedal.
I will also add here – I didn't test drive the Toyota. I was too afraid I'd like it too much.
Finally, add into the equation the early reliability issues on the 3.0l and there was only one choice left. The venerable 4.2…
When I broke my first one, I bought another to replace it… that was 11 years ago.
What sort of engine would you have in your perfect overland vehicle?